A great winter companion that always keeps your hands warm!--Yososo Mart✋🌞💕
✔️ One-second Rapid Heating, Warm Without Waiting, No More Cold Hands This Winter
Winter is the worst. It's cold and nobody wants to go outside. But what makes winter even worse is that most of us have to be outside during it every day! If you have a job that requires you to be outside during the colder months, there are plenty of ways to protect yourself from the elements. This little hand warmer device packs some serious heat—literally—and can save your fingers from freezing in no time at all! 
The hand warmer is made of ABS and heats up in seconds. Just press the switch to turn on the heating state and enjoy the warmth in the cold winter. The double-sided heating design makes your hands feel warm and even.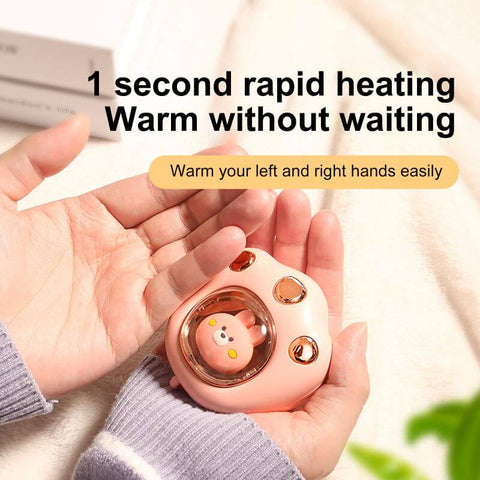 ✔️ The Battery Lasts 5-6 Hours And Can Be Charged From Any USB Port
The cute electric hand warmer lasts five to six hours on a full charge. The high-capacity 2400 mAh battery ensures a long using time and is also built with durable materials that are made to last.
It has a type-C fast charging port and fits all USB ports, so you don't have to worry about running out of juice at the worst possible time. The cute design makes it easy to tuck away or carry with you wherever you go.
The safe design and optimized circuitry extend the life of the pocket hand warmer and offer protection against over-discharge, overcharging, overheating, and short-circuiting.
✔️ Cute Design, Skin-friendly Material, Two Temperature Modes
It has an absolutely excellent tactile feel, with the cute cat claw-shaped design, small and delicate, and can be held with one hand. You'll love it in a second.
The Cute Electric Hand Warmer has two temperature modes, one that offers 50°  warmth and the other for 55° heat. This makes it perfect for whatever your comfort level is.
The temperature mode can be adjusted to your liking by using the button on top of the warmer. 
Medium heat - 122°F (50°C)

High heat - 131°F (55°C)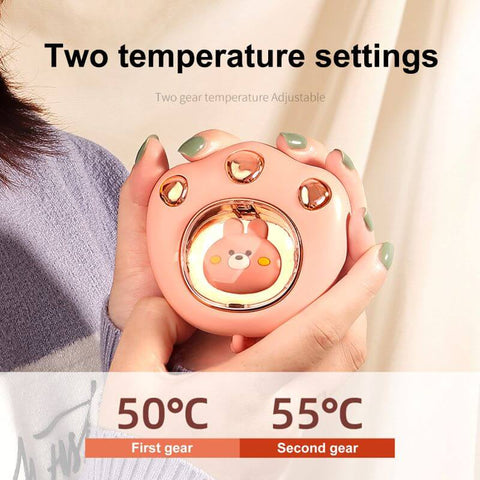 ✔️ Ideal Gift & Winter Companion For Anyone Who Gets Cold Easily!
This hand warmer would make an excellent gift for any of your friends that enjoy camping and hiking because it's small enough to fit inside most pockets, but it still keeps your hands warm all day long!
The portable size and simple instructions make it an ideal gift for any occasion, especially during the holiday season as a stocking stuffer, such as Thanksgiving, Christmas, New Year, Birthday, and Anniversary gifts for loved ones, kids, family, and friends, and ideal for outdoor enthusiasts.
The best thing about these warmers is that they're really affordable too - so if you're looking for a great stocking stuffer or gift idea then look no further than these.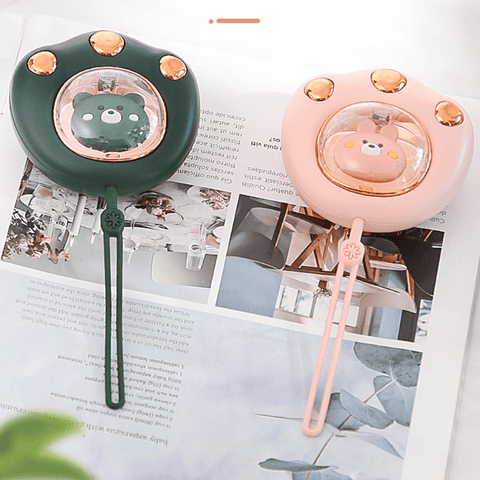 SPECIFICATIONS
Size: 8x7.5 cm
Power: 50W & Under
Material: ABS Plastic
Heat Preservation Duration: 5-6 Hours
Colors: Green/ Pink/ White
Battery: 2400 mAh